You are here
RPE HARTRON-ENERGO LTD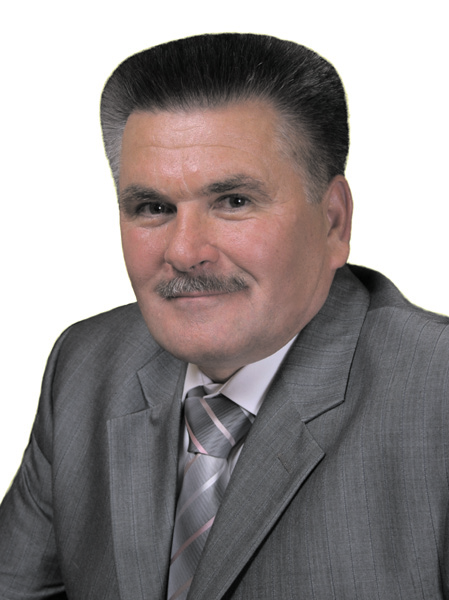 RESEARCH AND PRODUCTION ENTERPRISE
Director General, Chief Designer-
Leonid Dmitriyevich Koshchey
The Research and Production Enterprise RPE HARTRON-ENERGO LTD was established in 1998 in Kharkov, Ukraine. Major trends of RPE HARTRON-ENERGO LTD activities are research & development, engineering, manufacture, supply, commissioning and technical postproduction maintenance of electronic resource of automated control systems intended for application in various fields of national economy.
Structurally, RPE HARTRON-ENERGO LTD enterprise includes:
-Development department, employing a team of circuitry & software engineers,
-Design & Technology department,
-Experimental Production Plant (including: mount-installation, SMD-installation, hardware assembling, adjustment/ correction, mechanical and seal- bonding sites and floors);
-Administrative & Management Group.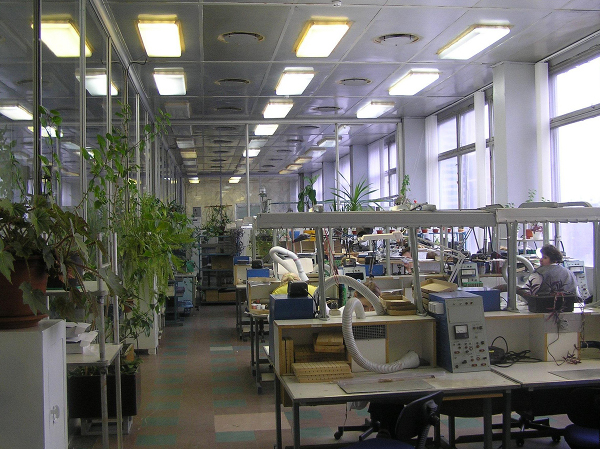 RPE HARTRON-ENERGO LTD is an official corporative Supplier to SE NAEK ENERGOATOM with authorization to research, develop, manufacture and supply electronic systems to nuclear power plants. Thus developed and manufactured electronic products and items have been employed successfully by all nuclear power plants of Ukraine.
RPE HARTRON-ENERGO LTD engineered UKTS-D series blocks of the unified system complex (of interference-proof make and with built-in control and diagnostic functional units) that satisfy with all requirements to equipment of nuclear-critical systems are widely supplied to Ukrainian atomic power plants since 2003.
In 2006, at Quality Contest titled "Best Products made by Kharkov District Enterprises", the brand of UKTS-D blocks has been nominated with "Diploma of Winner" and "Diploma of Finalist" at Regional Stage of all Ukraine "100 Best Made in Ukraine Products" Quality Contest. In 2008, at IVth all Ukrainian "The Best National Product of the Year" Exhibition Contest, the UKTS-D brand has been nominated with the "Diploma of Winner" and the Medal "The Best National Product of 2008". All in all, over 30.000 UKTS-D blocks have been supplied by Hartron-Energo to Ukrainian nuclear power plants for exploitation.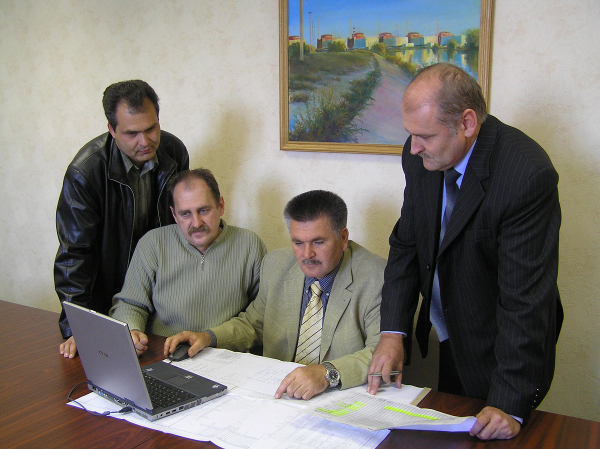 RPE HARTRON-ENERGO LTD has designed, developed and manufactured an experimental System of remote temperature monitoring/ control of ventilation channels in dry storage- containers for used nuclear fuel (UNF). The system electronic hardware uses a built-in radio channel chip to process the relevant information. Now, the pilot prototype of this System has successfully undergone testing trials at UNF proving-ground of Zaporozhye nuclear power plant in 2007.
Scope of international cooperation relations between RPE HARTRON-ENERGO LTD and overseas partner companies is increasing. Beginning since 2006, in a co-partnership with Sempell GmbH (Germany), the Hartron-Energo takes an active part in updating pressure overrate safety systems for #1 Contour of VVER-1000 reactor nuclear power units. In concern of above-said systems, RPE HARTRON-ENERGO LTD has developed and run into mass production, a series of control cabinets for electromagnetic VCA-series shut-off valves and VC66 series pulse-actuated safety valves intended for operation in waste-refuse piping systems of safety/ protection device in pressure compensator unit.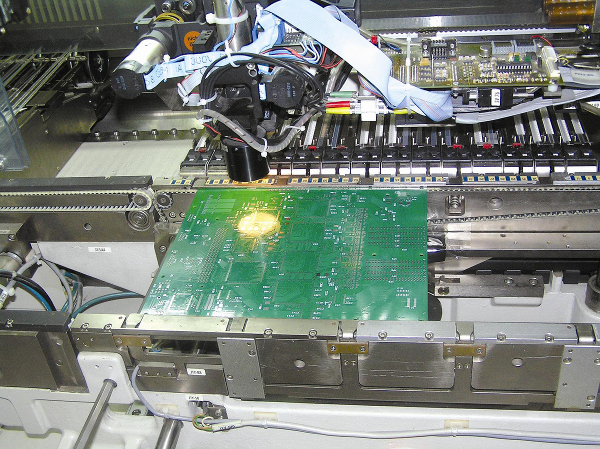 Said control cabinets have been supplied to and exploited in Zaporozhye, Khmelnitsky, Rivne and Yuzhno-Ukrainsk nuclear power plants (Ukraine); with perspectives of relevant introduction into the Novo-Voronezh nuclear power plant (Russia). In 2008, at "Best Products Made by Kharkov Region Enterprises" Quality Contest, Hartron-Energo brand of VCA-series safety control cabinets has acquired "Diploma of Winner" and "Diploma of Finalist" at Regional Stage of all- Ukraine "100 Best Products Made in Ukraine" Quality Contest.
In 2007, HARTRON-ENERGO LTD, in joint efforts with Closed-type JSV DIACONT (Russia), have developed and engineered the STS-K-78P-1 series TV-system intended for visual monitoring and measurement control of reactor-body and reactor-interior facilities.
Using this TV-system, Hartron-Energo and Diacont engineers have jointly investigated the status condition of reactor-body and interior facilities of VVER-440 reactors at #1 and #2 power units of nuclear power plant in Rivne region. Later in 2007, the STS-K-78P-1-TV-system has been supplied to the nuclear power plant in Zaporozhye region.
Apart from the nuclear power branch, apparatus products created by RPE HARTRON-ENERGO LTD, meet their application requirements elsewhere. Thus, control boards in operation control rooms of Thermal power plant #5 (Kharkov) and Thermal power plant in Zmiyev (Kharkov region) are furnished with LED signal panels (TSS-99, TSB-PRT, TSB-PST- series) made and supplied by the Hartron- Energo.
In 2002, the control system based on approved model of Hartron-Energo designed and built control cabinets of unified technological safety complex was commissioned into #1 power unit of #5 Thermal power plant in Kharkov.
In 2007, a complex software & technical unit of the automated system intended for control of technological processes in brewery-rectification column (at Caravan Ethyl-Alcohol plant, Kharkov region), has been designed, manufactured and commissioned by Hartron-Energo engineers.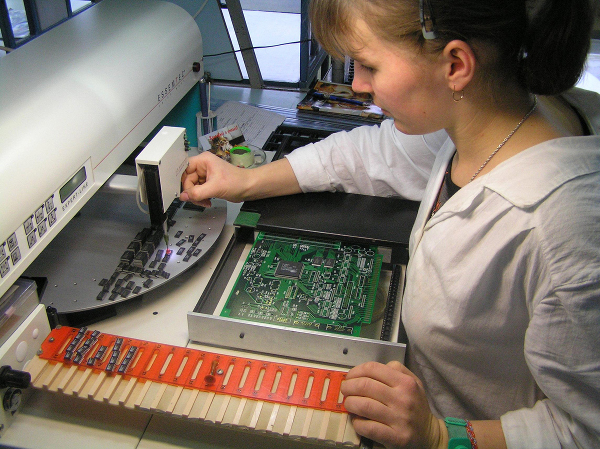 Owing to practice of Customer's requirements and feedback responses analysis, list of RPE HARTRON-ENERGO LTD made items produced and services offered is ever expanding. The in-factory Quality Management System adopted and proven by Hartron-Energo has been nominated with Certificate of Conformity with International Quality Standard ISO 9001: 2001. Level of RPE HARTRON-ENERGO LTD products quality is ever enhanced at the expense of high production-quality criteria, application of up-to-date manufacturing technologies, and use of electronic componentry products made by leading manufacturers worldwide. The quality control procedures are implemented at every stage of scheduled work process, by aid of non-destructive control methods techniques.
In 2005, the Hartron-Energo has been awarded with the title of "Leader in the Branch" Certificate, complemented with a relevant Medal and Diploma of "Winner in the National Business Rating".
Nowadays, RPE HARTRON-ENERGO LTD possesses:
-high quality resource of skilled and experienced employees and personnel,
-technologies for design of complex electronic products based on state-of-the-art componentry resource application,
-high-level technological equipment (made by Siemens, Pypamax, Assembleon) and SMD-installation technologies that ensure full-range unilateral- and bilateral surface-assembling capabilities;
-equipment, installation technologies and quality control facilities to assembling the microchip components in BGA-type cells;
-installation and assembling process facilities;
-test-trial equipment that ensures installation/ assembling quality control procedures while defective/ faulty parts identification.

RPE HARTRON-ENERGO LTD
ul. Akademika Proskury, 1, p/b 9850
Kharkov 61085, Ukraine
Phone: +38 (057) 760-37-52