You are here
LTD RPI HARTRON-INKOR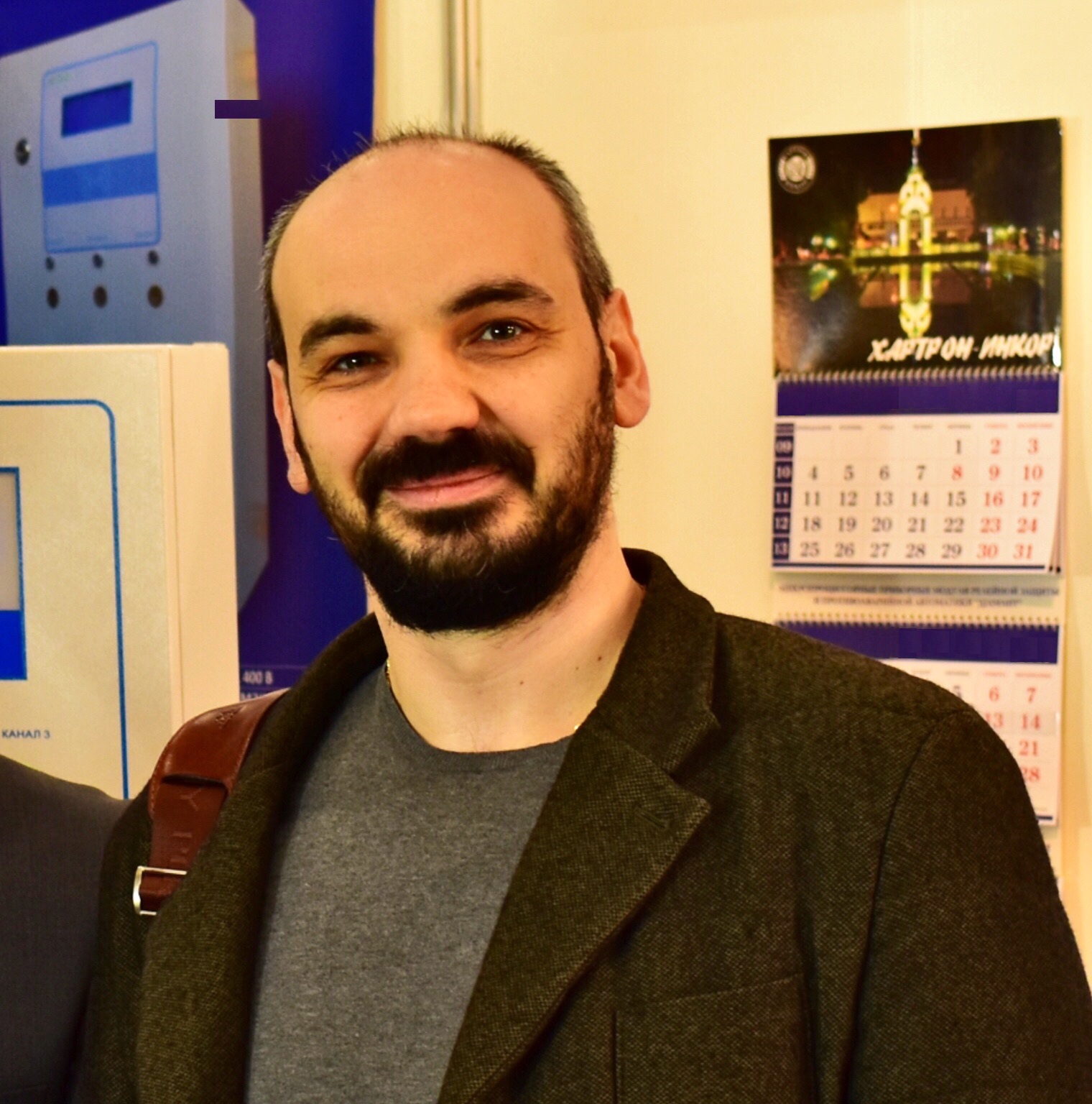 LTD RESEARCH AND PRODUCTION ENTERPRISE HARTRON-INCOR
Director General -
Objectives of this entity's establishment were prompted by the adopted (1992) Target Complex Program of Ukraine named "Development and Pre-Production Provisions for Serial Manufacture of Unified Relay-Protection and Automation Safety Systems for Power Plants of Various Voltage Ratings".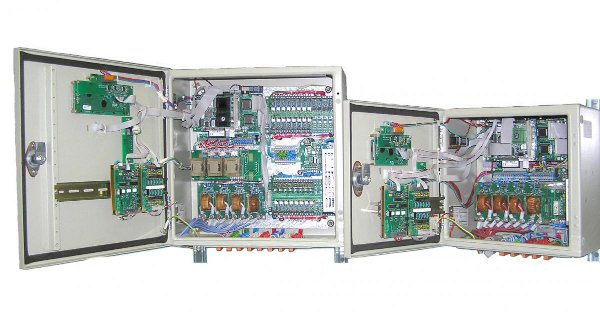 In the course of the Program realization, a unified safety system of relay-protection, automation, measurements and control for power-unit sub-stations (УС РЗА) was manufactured and commissioned in 1995. Said system was engineered with application of Ukraine-made micro-processor and componentry resources. Experimental exploitation of complex УС РЗА in 1996-97 has given a substantial background for further efforts ahead. After replacing the technical hardware УС РЗА by updated componentry resource, HARTRON-INCOR has created (in 1998) a unified instrumental micro-processor module (ПМ-РЗА) "Diamante" intended for relay protection and automation service within (6–750 kV) voltage-range networks.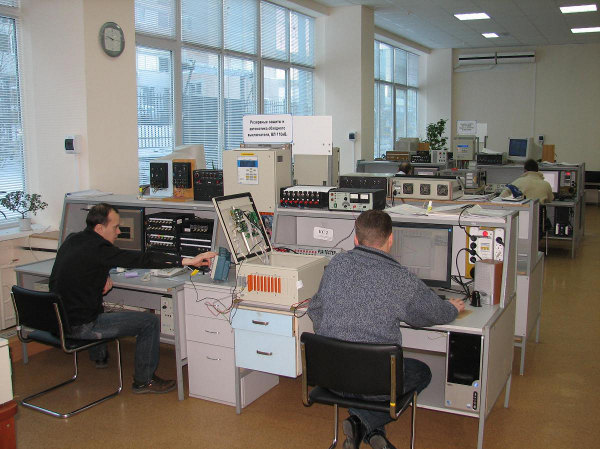 The pilot complete set of ПМ-РЗА "Diamante" module was commissioned in 1999 at Kremenchug thermal power plant (Poltava region) to ensure the VL-110 kV contour protection. Simultaneously, a Complex Automatic Electric Block-Control System was engineered, built and commissioned to experimental service at Power Unit #4 of Zaporozhye Nuclear Power plant, including:
-ПМ-РЗА "Diamante" unit (intended for protection & automatic control of electric pump-motors at sprinkler-basin facilities);
-microprocessor device-prototype for automated control of power unit-generator service-regimes;
-upper level- control system.
Having obtained promising results from experimental operation of the "Diamante" ПМ-РЗА as a basic module, HARTRON- INCOR launched serial production of ПМ-РЗА module modifications with purpose to ensure protection & automatic control of:
-air voltage lines and cables;
-conventional and automatic transformers;
-synchronous and asynchronous-motors and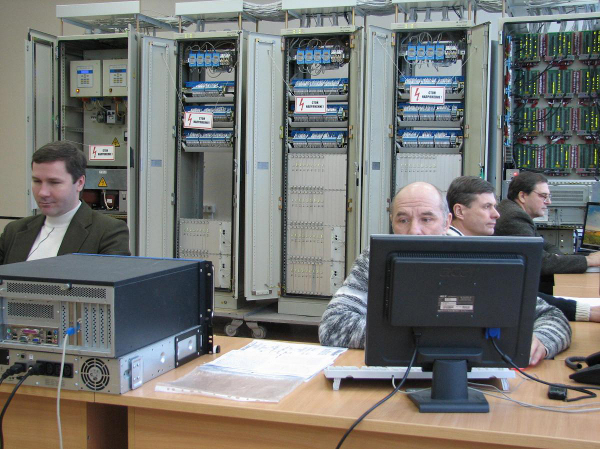 To meet requests from power generation plants of Ukraine, HARTRON- INCOR launched mass production of emergency automation and monitoring systems based on the "Diamante" ПМ-РЗА prototype.
Said systems employ a set of functional modules intended to carry out:
-automatic "on/ off" shift of asynchronous regime;
-active power rating fixation;
-over-voltage protection for automatic devices;
-line "on/ off" regime fixation;
-automatic input- proportioning;
-automated non-stop control system for status identification & command of high-voltage distribution -commutation apparatus.
Over 600 complete sets of ПМ-РЗА blocks were supplied to and adopted by Ukrainian Nuclear Power Plants.
The Customers are NEC "UKRENERGO", NAEC "ENERGOATOM", power-supply and power-generation companies and industrial enterprises.
Out of major trends of HARTRON- INCOR scientific and production activities, there is creation of (a) state-of-the-art automated systems for rail-station terminals, and (b) relay-processing-based centralization systems for rail-transport application.
Experience gained in provisions for innovative software-algorithm packages and high-reliability technical resources enabled HARTRON- INCOR creating updated rail-station terminal systems and equipment.
The following HARTRON- INCOR engineered products of equipment were supplied to and adopted by Ukrainian rail stations and terminals:
-passenger-entry-monitoring / control system (6 complete sets);
-automatic civil-car-parking monitoring / control system (1 complete set);
-automatic monitoring / control system "VIZINFO" (13 complete sets).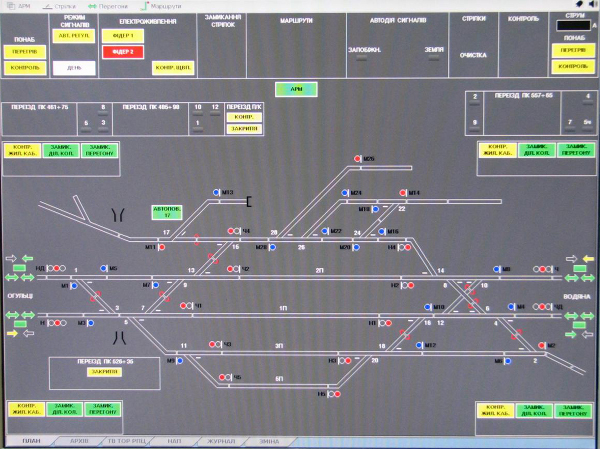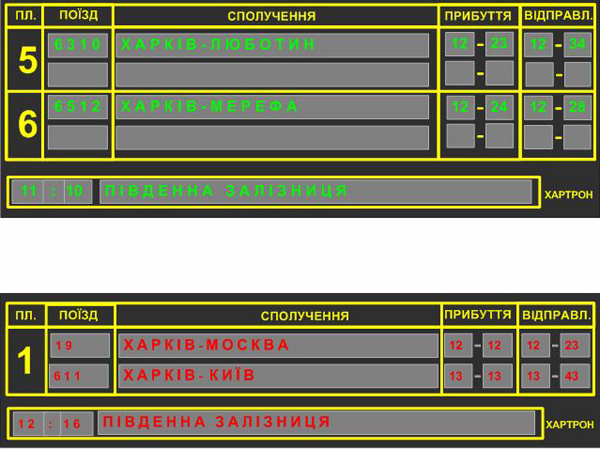 HARTRON- INCOR products variety has been granted with Certificate of Conformity to the List of Branch Specifications, with relevant expert conclusions.
HARTRON- INCOR enterprise acts in close partnership with leading Research and Development Institutes of Ukraine, enlisting:Promproekt (Sumy), Ukrenergosetproekt (Kharkov), Energosetproekt (branch in Kiev), Energosetproekt (branch in Dniepropetrovsk), Energosetproekt (branch in Lvov), Energoproekt (branch in Kiev), Energoproekt (branch in Kharkov), Ukrhydroproekt (Kharkov), Tyazhpromavtomatika (Kharkov), Ukrpromenergo (Kharkov), Lvovorgres, Promtransproekt, Ukrzheldorproekt.
HARTRON-INCOR implements and offers the following services and activities:
commissioning of HARTRON-INCOR made equipment in operation;
post-production maintenance and authorship supervision;
professional instruction / training of Customer's personnel and specialists.
The HARTRON- INCOR' products undergo certification to get in conformity to relevant branch specifications, being supported with a package of expert quality conclusions on functional indices thereof.
The DiamanteÔ  is an officially registered brand in Ukraine.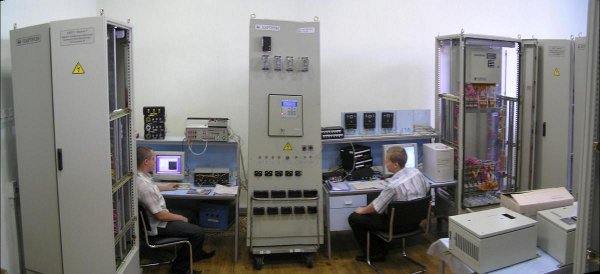 HARTRON-INCOR made products are highly appreciated by experts and specialists, of which success readily witness numerous awards and diplomas. HARTRON-INCOR has become, in particular, the following titles:Laureate of all Nation Contest for "100 Best Products of Ukraine" (2003); Winner of all Ukraine "Best National Products" Exhibition Contest; Laureate of III, IV and V International Calls titled "Fuel & Energy Complex of Ukraine: Present & Future Outlooks"; Laureate of "Energy / Power-2006" Exhibition; Winner of all Ukraine Contest "Leader of Fuel & Energy Complex-2007" in nomination of "Science & Technology Elaboration Progress".
LTD RPI HARTRON-INKOR
ul. Akademika Proskury, 1, p/b 2797
Kharkov 61085, Ukraine
Phone: +38 (057) 752-00-16